About Salary Packaging Australia
See why thousands of Australians love salary packaging through us
"Creating opportunities to improve individual, employee and community financial wellbeing
Our Philosophy
SPA specialises in providing an outsourced salary packaging service to employers with a single goal guiding our operation and actions:
To provide a single point of contact to ensure a personal service is supplied at all times
This philosophy ensures all parties receive a reliable and consistent approach from start to finish on all employee packages and administration matters. SPA proudly proclaims our salary packaging credentials and understands that a full-service salary packaging provider needs to provide more than just novated leases or offer a package that involves outsourcing to multiple parties. That's why we pride ourselves on being a one-stop-shop that delivers all our services in-house using face-to-face client engagement as well as state of the art IT infrastructure. SPA offers our clients unique points of difference that set us apart from our competition in the market. These include, but are not limited to:
Customer satisfaction
One-on-one consultations
Transparency
Ongoing client support
A large panel of financiers
Experienced personnel
Credentials
SPA is a member of Australian Salary Packaging Industry Association (ASPIA) and agrees to comply with the ASPIA code of professional conduct. SPA is active not only in compliance with all ASPIA codes of conduct and other requirements but also frequently engages in discussion regarding the framing of such documents.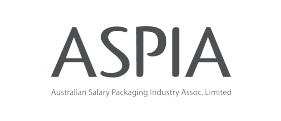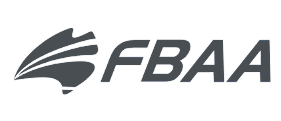 Our Quality Policy
Salary Packaging Australia Pty Ltd (SPA) is a recognised quality provider of outsourced salary packaging and financial solutions in Australia and is known for its professional response and ease of doing business.
Our goal is to consistently meet or exceed our client expectations for service delivery and to be recognised for excellence and integrity in all our business dealings with both clients and suppliers.
As one means of facilitating quality management and achieving continual improvement, SPA has established quality objectives at relevant functions, levels and processes of the organisation. The quality objectives are reviewed at regular management meetings.
Consequently, SPA has established a Quality Management System in compliance with ISO 9001:2015 and has implemented the following key initiatives:
Fostering a "quality culture" within SPA focusing on systematic approach, continuous improvement, and our key business activities
Increasing opportunities for our stakeholders to provide feedback
Quantum leadership through our people and clients in which we serve
Growing our network of business relationships.
SPA commits to complying with the requirements of the standard and its own internal requirements, as well as statutory and regulatory requirements that apply to it.
SPA has developed a set of strategies and objectives that relate to its products as well as other areas of the business and review these for achievement at management review. New strategies and objectives are also set in this forum.
John Heinke
CEO
Why Salary Packaging Australia?
Salary Packaging Australia are the specialists in outsourced Salary Packaging for employers right across the country.
Our team handle everything for both you and your employer. It's a 'win-win' for everyone.
Thousands of Australian workers love salary packaging through us
"Thank you for all your assistance in the past year. It's refreshing to get such great customer service these days."

Barbara
Local Government
"Thank you to all at SPA who have been so easy to deal with over the years."

Greg
Urban & Regional Planner
"Thank you for all your assistance. I am happy to recommend SPA to friends and colleagues."

Christine
NT Government
"On behalf of myself and Aiden I would like to take this opportunity to thank you for all your assistance whilst dealing with Aiden's Salary Packaging over the past few years. Your customer service has been prompt, reliable and professional."

Anna
Full FBT Employer
"Thank you so much for your help me through this process. SPA has been awesome to me and my family for the past 5-6 years, I would recommend you guys to anyone and everyone I know."

Kylie
Local Government
"We just wanted to say a big thank you for all your help in getting this over the line. We really appreciate the effort and the after hours time that you put into this for us. The whole SPA experience has been fantastic right from the start and it has been a pleasure to doing business with SPA."

Graham W
Engineering Firm
"Thank you very much, guys. This is why I have stayed with you guys. Your service is outstanding."

Wayne
NT Government