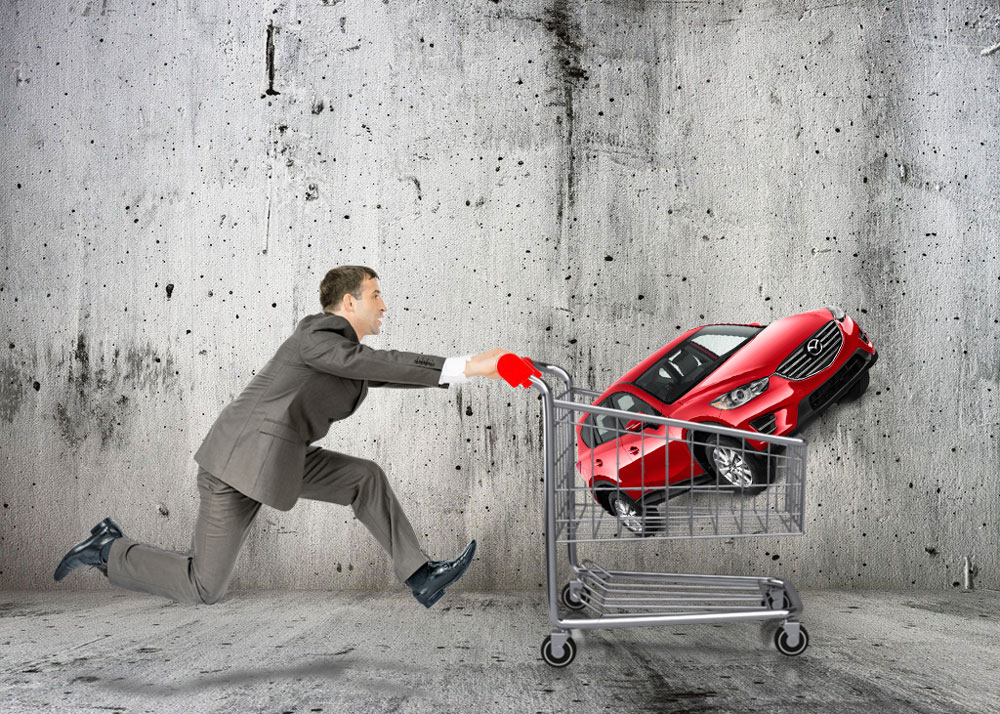 It's almost June and all the car dealers and manufacturers are out spruiking their wares and dangling incentives to get you into the showroom.
But are you able to get the best deal when you're up against a seasoned car salesman?
Is EOFY really the best time of year to buy that new car or is it all just hype?
As an industry insider with access to all the info, we know it can also be a time when car dealers rub their hands together and try to shake down the average punter for everything they're worth. Yes, you are more likely to get a better deal during this time as car dealers are frantically trying to meet yearly sales targets and clear outdated stock but really, do you stand a chance against a seasoned car salesman to get the best possible deal?
Let's take David as an example:
He is 32 years old, he bought his first car at 18 and now he's onto his 5th car. The second child is on the way and he needs a bigger car. David's first new car was at the age of 28 after that first big promotion and now it's time to update it so he can fit the whole family. In theory, David has done the driveway dance with other unskilled negotiators for his first few cars and a fifth time if you include the house he bought last year, but don't get me started on that industry!
The new car salesman at the dealership, Terry, is 52 and as per most typical salespeople, he has a bad haircut, a little too much aftershave and is slightly condescending. Realistically, Terry has probably sold on average 15 cars per month for the last ten odd years, which is approximately 1800 over his career.
What chance does David have against Terry of truly getting the best deal? Zip, buckley's, nada or none is the correct answer. It could be compared to the QLD origin team playing a local park footy team and losing. Even without Cam, JT and Cooper, the locals wouldn't stand a chance.
There are some genuinely great people in the motor industry, but as always, they are out to do a job and get a cheque. Sometimes it makes sense to hand some of life's tasks over to a professional. You wouldn't do your own electrical work in your house unless you were qualified, so why the hell would you look at spending 30, 50 or even 80k at a dealership without enlisting a professional.
If it could save you a few hundred or thousand, 10 minutes and a second opinion is well worth the investment.
If the idea of going head to head with the dealers is daunting and you're ready to get a great deal, call Salary Packaging Australia on 1300 786 664 and we can do the hard work for you. Our team of Novated Leasing experts are available to answer any questions about your choice of vehicle and how to keep more money in your wallet.