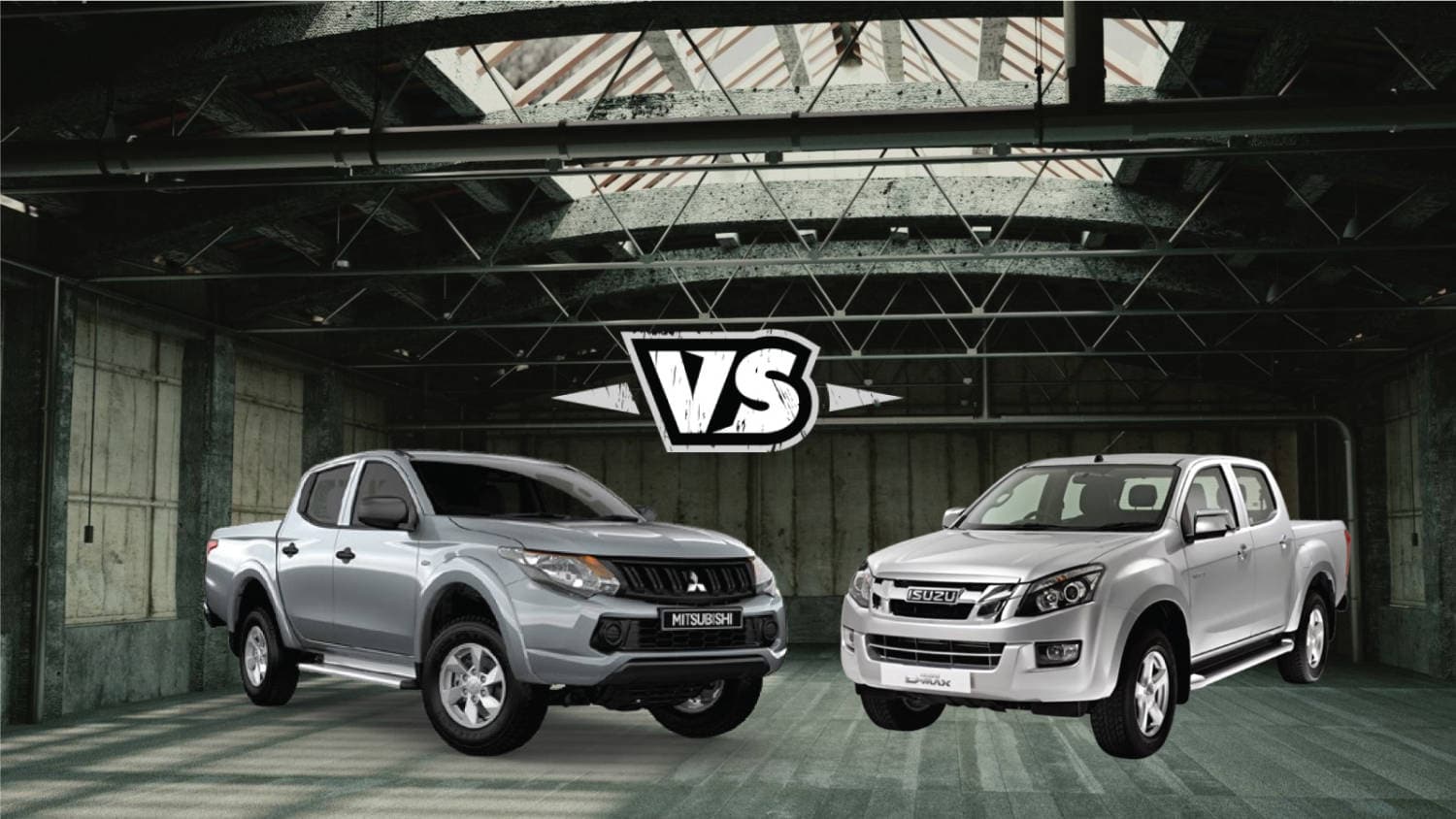 Hmmmm…. I know I know, everyone wants a Hilux or Ranger, but in most cases, unless you have scored that promotion at work or you have just received an inheritance from the mother in law kicking the bucket, it might not be realistic. So what to do you do?  Drive round in that 10 year Navara that has gobbled up 3 turbochargers and a diff in the last 2 years or do you upgrade?
With so many utes on the market and cheap and cheerful knock offs flooding in from China, it pays to do your homework. The two that come up trumps in my book are the Triton GLX and the Isuzu D-MAX LSM. Yes, I will admit they aren't the prettiest, but I am not one for mirrors and therefore probably shouldn't pass judgement. What both of these trucks do is offer a great value for money, and at 15k more, the Toyota badge still won't get you out of the sand when you get stuck at Double Island or Keelbottom Creek
Both cars offer a 5 year warranty on mechanicals and drive train and this offers peace of mind. This makes them easier to finance than a used vehicle and the chances of picking up something that has been for a bath up to the windows or has more red dust than a Longreach bull is non-existent. They both also come with life's little luxuries- No, not AM/FM tape decks… Real stuff that makes driving these so much easier; Bluetooth, lots of airbags and decent ABS. These are all things that make it easier for your better half to drive. And we all know the story – happy wife, happy life!
The Triton offers a good network for repairs, great support from the aftermarket network from the likes of TJM and ARB and drives fairly well for a truck in the mid-thirties. After undergoing a much needed overhaul in late 2015, the new engine has more grunt, uses less fuel and has better throttle response under load. It drives well for the class and beats driving around in 7 year old Hilux with 200k on the clock that has more creaks and rattles than a haunted house.
The D-MAX on the other hand is built tough and drives like its truck brethren. It feels shore footed and has more grunt than glamour. The D-MAX also has great a warranty and a support network at most major regional centres. The technology is a few years old under the bonnet, but its family has been making do with similar engine design and it's the second most popular small truck on the market for a reason. The D-MAX is also well supported by the aftermarket industry, and an ARB bar on the front of any ute will make it look good.
The price difference per month
So what it comes down to like always is the cash. At an average of $200-$300 less per month on payments it means that you can have your cake and eat it too. The better half might think twice about the money, but if it means that you will no longer be driving around in a Navara with 200k on the clock and very large whine in the rear, then go for it. Don't let the naysayers doubt you on resale value either.
Resale Value Argument
After 15 years in the fleet industry I have heard every argument about which car will have the best resale value. It comes down to percentage of initial purchase price. If the Hilux costs you 15k more to begin with and sells for 10k more than these two, then how does it have better resale value? You still have had to fund the extra amount over the period and it's still worth the same amount as a percentage of initial purchase price.
Wrap Up
Overall both are great trucks. If you are weekend farmer or living in the metro area, the Triton will win hands down. If you live in the heart of the country, the Isuzu won't do you wrong and is built to last.