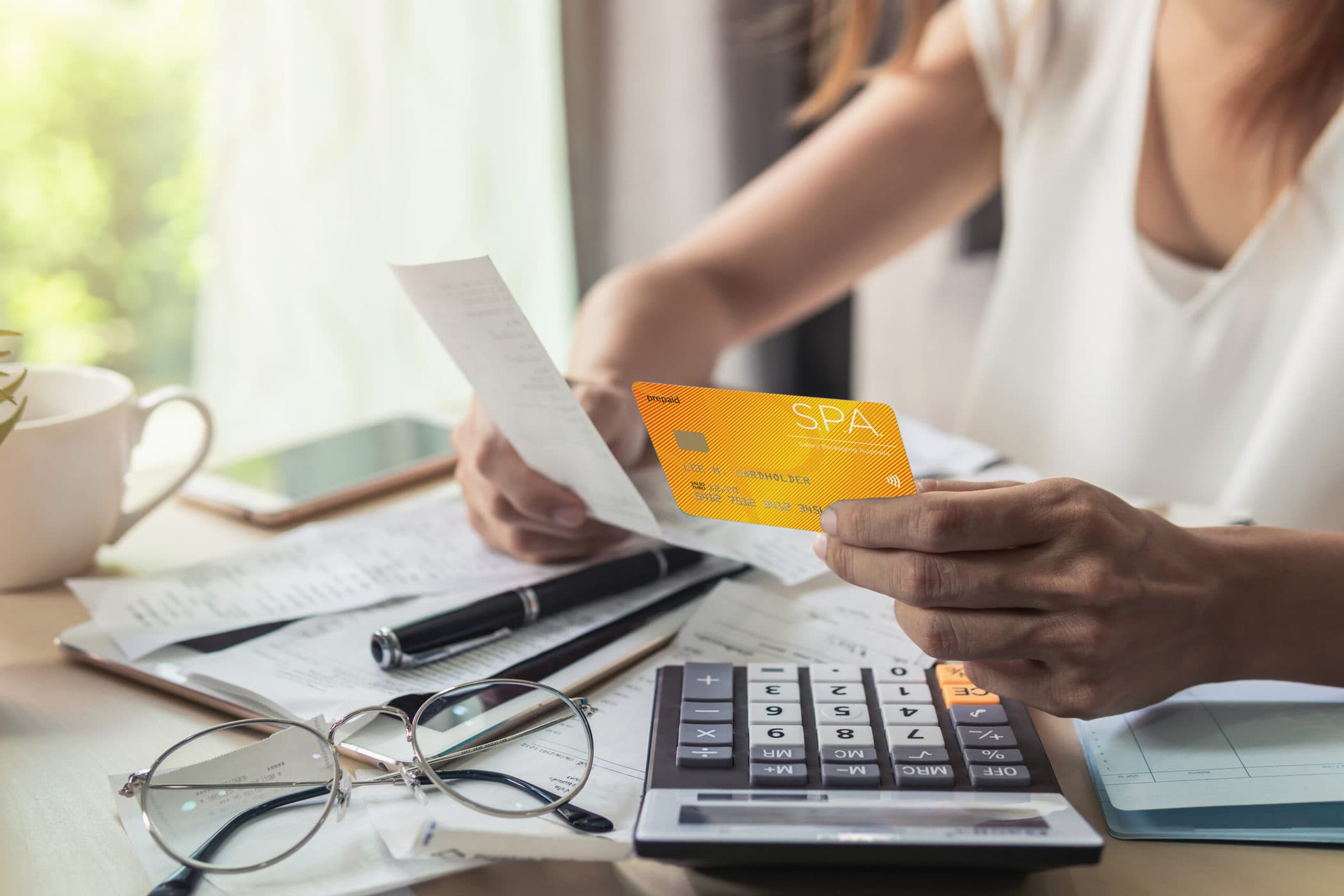 The Salary Packaging Living Expenses Card is the easiest way to spend your living expenses. SPA and EML have teamed up to provide employees with a simple and easy way to pay for your living expenses. This way, you don't have to provide receipts or proof of purchase as they are easily tracked using the card.
With the Salary Packaging Living Expenses Card, you may be able to package up to $15,900 (depending on your employer) of your gross annual salary for everyday items, such as bills, groceries, clothing, private travel and many more.
Many of us have different accounts for certain expenses such as rent or mortgage payments, bills, fun expenses and savings. Having the S.P.A. card will eliminate most of those accounts, as well as doing so with your pre-tax salary. The amount that you and your salary packaging advisor agree on will be loaded onto the card and can be used the same as a debit card. It even has Tap & go!
Are you interested in getting a Salary Packaging Living Expenses Card or transitioning your existing one? The team at SPA we make the process simple for you, you can use our instant savings calculator to find out how much tax you can save and spend smart.
START YOUR ONLINE APPLICATION       INSTANT SAVINGS CALCULATOR
Salary Packaging Living Expenses Card Frequently Asked Questions
To give you a little more information about the Salary Packaging Living Expenses Card we have put together some FAQs to help you through the process.
What is a Salary Packaging Living Expenses Card?
The S.P.A. card is a living expenses card that SPA has partnered with EML, which allows employees to easily pay for various items under their applicable Fringe Benefits Tax cap. This is used similarly to a normal debit card but using pre-tax dollars! This is a simple and easy way for employees to pay for their salary packaged items.
What are considered living expenses?
Living expenses are everyday expenses that are incurred by you or your family such as electricity and phone bills, council rates, groceries, household expenses, clothing and shoes, and private travel (domestic and overseas).
How do I make payments from my Salary Packaging Expenses Card?
You can use your card with Mastercard™ Tap & go, or insert the chip and pay using your PIN. You can also use it when paying third parties and to do so, simply use your 16 digit card number to make the transaction.
NB: No other funds can be transferred to your salary packaging cards, other than those predetermined and agreed upon by your Salary Packaging Administrator and your payroll officers.
Does my balance need to be zero at the end of the FBT year?
It is recommended that you have zero balance at the end of the FBT year (March 31). This means that you are eligible to salary package the full benefit amount in the following year. Please contact SPA for further details. EML can also assist you in spending remaining funds on your card.
How do I check my balance?
You can access your general living expenses by accessing the SALPACAUS app.
Can I order additional cards?
Yes, you may request up to two additional cards for family members. The additional card transactions will be included in your overall annual purchases. Please contact SPA to request the additional cards.
What will happen when/if I leave my job?
From the date of your termination, you will have a certain period of days to spend the funds on your card.
Don't wait to start spending wisely. Apply today.