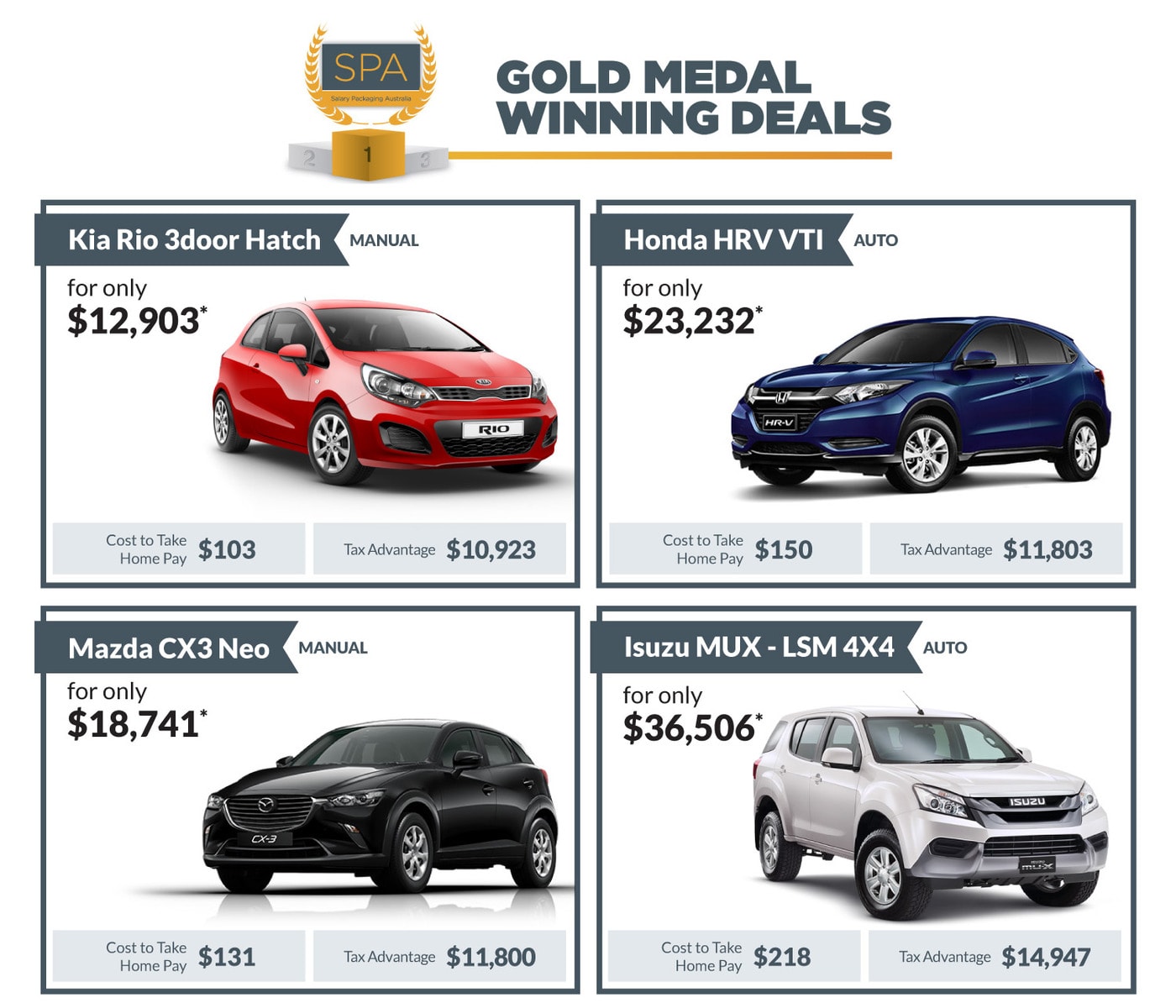 Check out our Novated Lease – Gold Medal Winning Vehicle Deals
Novated Lease deals valid for August 2016
Each month Salary Packaging Australia finds some of the best car deals in Australia and creates a compelling reason for any employee Australia wide to Salary Package and buy their next car.
Not only do you have one easy payment which includes the finance repayment, fuel, registration, insurance, servicing, tyres, and road-side assist, but you will save a large amount of tax over the life of the package. We use our buying power to deliver some of the best value Novated leasing packages to Government, Local Council, Charities, Private Business, Defence Force, Health Care, and education employees throughout Australia. See how Salary Sacrificing can help you save money here
The process couldn't be simpler. Just click here to check out our latest vehicle deals and use the online instant quote form to receive your Novated Lease pricing within minutes. One of our Novated Lease / Salary Packaging specialists will get in touch and take care of things from there. If you are wondering what happens at the end of the lease, find out here
Buying your dream car on a Novated Lease, will save you a lot of time and money. Just check out our amazing August deals celebrating the Rio Games.