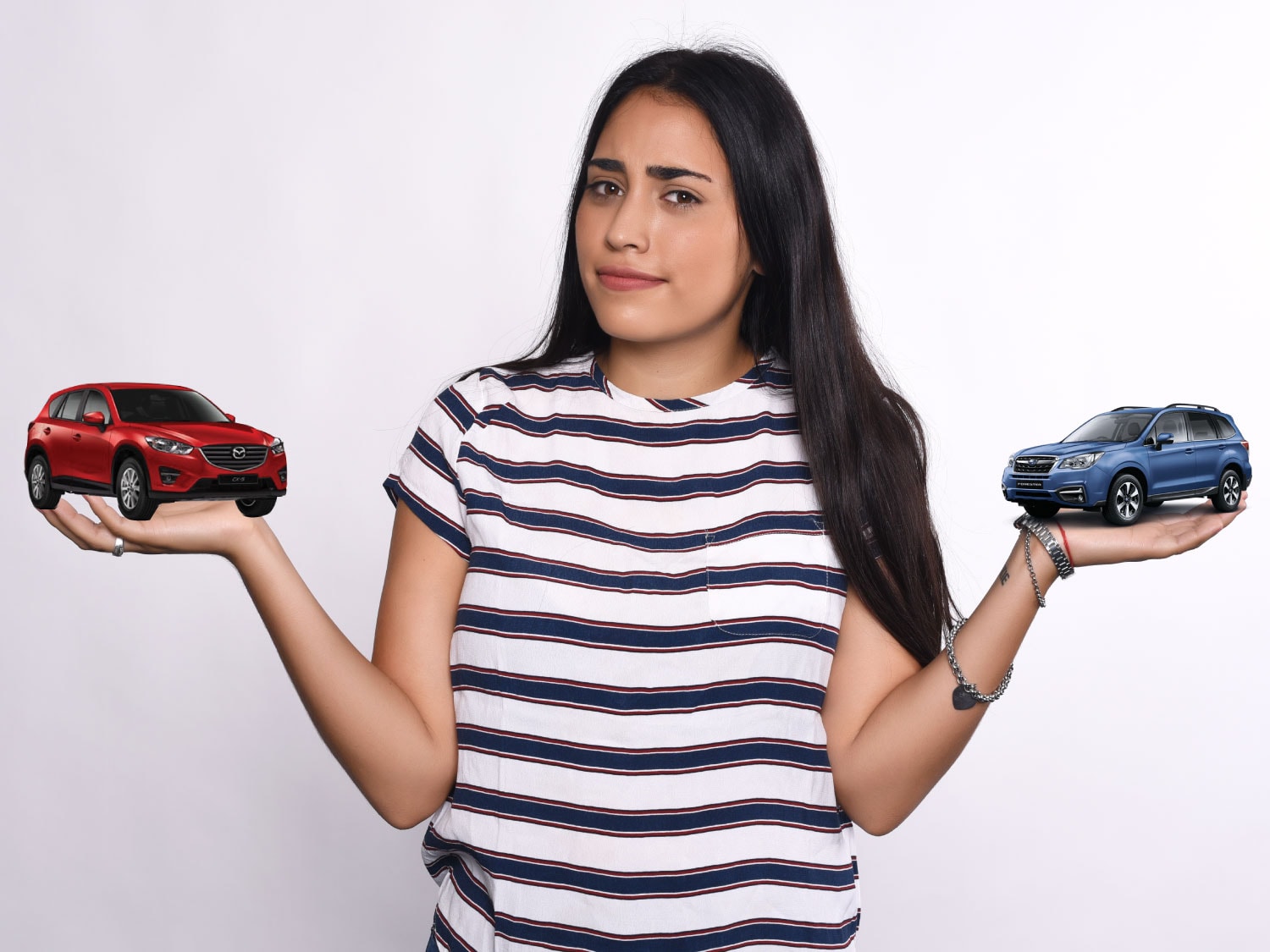 So you are in the market for a new SUV. You have abandoned the idea of a station wagon as most options on the Australian market either look like house brick or use way to much fuel. What do you look for? What do you need? Which one to buy? So many questions and too many options! Whatever you do, don't talk to Uncle Barry at the family BBQ. Taking motoring advice from a man that drives a '95 VS commodore wagon that has travelled over 300,000kms and held together with zip ties is like talking to plumber about re-wiring your house.  Both dangerous and probably illegal!
Here are the questions to ask yourself before running out to buy the first car that you come across
Size
Yes, size does matter, not in the way that you think though. You need to make sure the boot of the car is big enough to fit all of the groceries and the pram ( if you have kids). Will the back seat accommodate all your passengers that you intend on taking? If your son is 6'2 and 14 years old  it's going to be a squeeze to get him in there without the front passenger almost sitting on the front dash. There is no shame popping down to a dealership and asking if your cricket bag, pram or 3 kids can fit in the back seat or boot area. It's really common sense. If the car is not practical, it's not going to be much fun to own for the next three or four years.
Vision
Can you see over the bonnet? Is there limited vision through the back of the car when merging? Does it have reverse camera? Vision is paramount to safety. If you can't see as the driver, then this is not ideal. The driving position should give you good command and let you still feel relaxed. Driving a car that has poor or limited vision especially whilst merging or over taking is like playing Russian Roulette with the blind spot. Make sure that you get the car up to highway speed for at least 10-15 mins on a test drive to make sure that you can experience what this is like. If it doesn't feel comfortable at a great speed, then walk away and try another car. Safety must always come first.
Test driving
If possible try and test drive individual brands and models over the same approximate areas. Most dealers clump together in regional areas, and even in the suburbs, to create precincts. Try and drive the car over a set route, not just where the salesman lets you drive to. By doing this the sins of each car will be exposed. If a car doesn't handle as well as the others, you'll notice. If the car feels sluggish after accelerating, you'll notice. It's about creating back to back scenarios that allow you as purchaser to make an informed decision. If the dealership doesn't allow you to do this or simply allows a 500 metre test drive around the block, are they really doing the best to earn your business?
Trim
What spec level should you buy? The leather and sunroof might be attractive in theory, but are you actually going to blaring along the coast with the wind in your hair, listening to your favourite song or is the car going to be doing the school runs and weekend sport? Be realistic. Think about what the intended purchase is. Remove the emotion from the purchase ( yes, I know this is hard to do. That new car smells so sweet).
Compare a few different models, and once you have found the right car, look at the pro's and con's of each. Do we need alloys? Can we live without dual zone climate? And does our son need 3 cup holders in the back seat or is two sufficient?
The last thing to take into consideration is talking to an expert. Someone who does this every day, day in day out, understands the market and why people buy certain models. Let SPA price up a few of your selected models and help you work out what is the right choice for fit and price. The wrong vehicle won't just cost you more. The wrong car will aggravate you and your family for 3-4 years meaning every car trip will seem like chore, not the pleasure it should be.
Just remember, Uncle Barry isn't an expert, apart from fixing all the oil leaks and squeaks in the old VS commodore.